Airdrie Dental Studio offers patients both traditional braces and Invisalign®.
---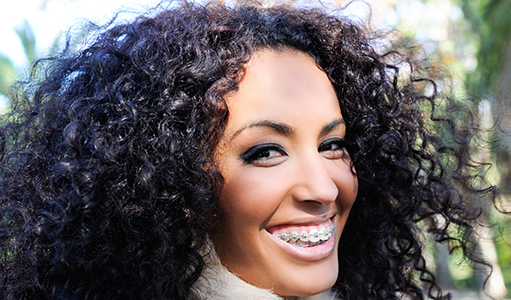 Traditional Braces
Orthodontic treatment aims for straight teeth and an even bite, which will also improve the health and long-term wear of your teeth and jaw. 
Over time, braces can correct problems with your teeth, bite and jaw. 
What problems can be treated with orthodontics?
Anteroposterior deviations
The discrepancy between a pair of closed jaws is known as an anteroposterior discrepancy or deviation.
An example of such a discrepancy would be an overbite (where the upper teeth are further forward than the lower teeth), or an underbite (where the lower teeth are further forward then the upper teeth).
Overcrowding
Overcrowding is a common orthodontic problem. It occurs when there is an insufficient space for the normal growth and development of adult teeth.
Aesthetic problems
A beautiful straight smile may be marred by a single misaligned tooth.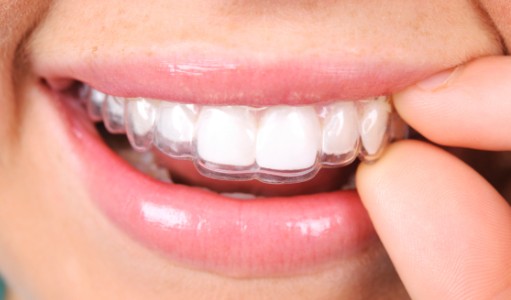 Invisalign®
Invisalign® is a orthodontic treatment that gradually aligns teeth using clear, removable aligners. Invisalign® is suitable for both adults and teens!
How often will I have to attend appointments during Invisalign® treatment?
You will need to attend an appointment at our office every four to six weeks while you are in treatment. These appointments are important to monitor your progress.
What are the benefits of Invisalign®?
Since Invisalign® aligners are clear, you are able to maintain a more aesthetic smile throughout treatment. Unlike traditional fixed braces, you can remove your Invisalign® aligners whenever you wish.
Being able to remove the aligners, means that you can continue to enjoy your favourite food and drink without the restrictions of traditional braces.
How does Invisalign® work?
After determining that you are a candidate for Invisalign®, our team will take impressions of your smile. Invisalign® 3D imaging software is then used to create a series of  aligners. 
You will wear each aligner in the series for approximately two weeks before moving on to the next aligner. Not everyone is a candidate for Invisalign® , talk to your dentist to see if you are.