Airdrie Dental Studio offers orthodontic options for patients who need to have their teeth straightened.
---
Orthodontic Options
Orthodontic treatment aims for straight teeth and an even bite, which will also improve the health and long-term wear of your teeth and jaw. Over time, braces or Invisalign clear aligners can correct problems with your teeth, bite and jaw.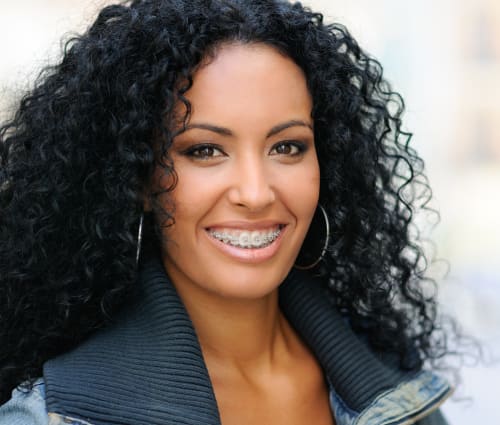 What problems can be treated with orthodontics?
Anteroposterior deviations
The discrepancy between a pair of closed jaws is known as an anteroposterior discrepancy or deviation.
An example of such a discrepancy would be an overbite (where the upper teeth are further forward than the lower teeth), or an underbite (where the lower teeth are further forward then the upper teeth).
Overcrowding
Overcrowding is a common orthodontic problem. It occurs when there is an insufficient space for the normal growth and development of adult teeth.
Aesthetic problems
A beautiful straight smile may be marred by a single misaligned tooth.